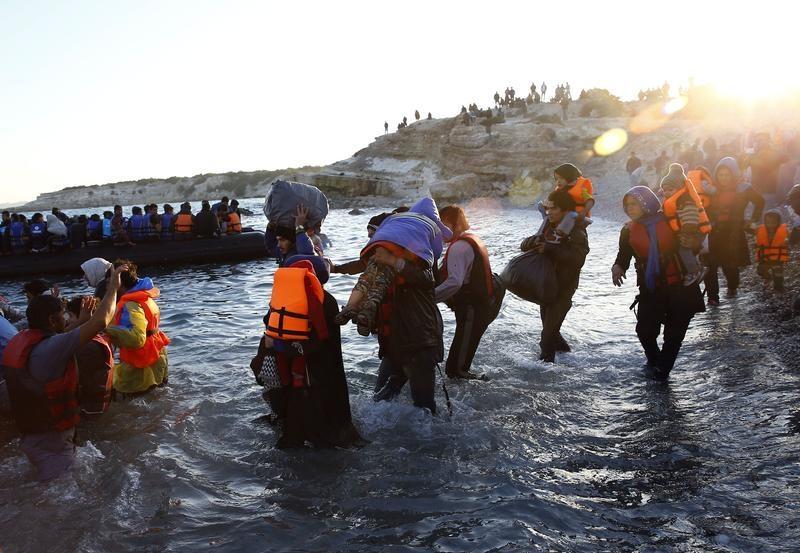 EU/Turkey: Don't Negotiate Away Refugee Rights
(Brussels) – The European Union deal with Turkey is a flawed and potentially dangerous policy response to refugee flows across the Aegean Sea. EU and Turkish leaders will meet in Brussels on March 7, 2016, to discuss implementation of a joint action plan that the EU hopes will limit migration and refugee flows from Turkey to Greece.
Human Rights Watch issued a question-and-answer document today, including details about why Turkey should not be considered a safe country of asylum.
"EU leaders are in a panic to stop refugee flows before spring, and they seem willing to throw human rights overboard in the process," said Judith Sunderland, acting deputy director for the Europe and Central Asia division of Human Rights Watch. "It is naked self-interest and wishful thinking to say Turkey is a safe country of asylum – it is not, and this deal could cause much more harm than good."
The EU and Turkey signed the controversial deal in November 2015. The EU pledged €3 billion and political concessions to Turkey, in exchange for stepped up efforts to curb migration and refugee flows to Europe. The EU is eager for Turkey to crack down on boat departures from its coastline; an average of 2,500 people have made the crossing every day since the deal was struck. The €3 billion should be used to improve access to health care, education, and other basic services for more than 2 million Syrian refugees already in Turkey.
Turkey does not meet the two most basic conditions for a safe country of asylum, Human Rights Watch said. It does not provide effective protection for refugees and has repeatedly pushed asylum seekers back to Syria. Turkey has ratified the 1951 Refugee Convention, but is the only country in the world to apply a geographical limitation so that only Europeans can get refugee status there.
While Turkey has been generous to Syrians, hosting more than 2 million refugees under a temporary protection regime, Syrians in Turkey face continuing barriers to employment and education. Turkey recently granted Syrians with temporary protection the right to work under certain conditions. Most other refugees, including Iraqis, Afghans, and Iranians, have even less legal protection in Turkey.
Significantly increasing refugee resettlement from Turkey could offer a credible alternative to smugglers and deadly boat crossings, Human Rights Watch said. Various proposals have stalled, however, and the EU has a generally poor record on resettlement. By mid-January 2016, fewer than 800 people had been brought to Europe under a 2015 commitment by EU governments to resettle 22,500 refugees from various regions over the next two years.
The EU-Turkey summit comes as tensions mount along EU and Western Balkan borders. An estimated 11,000 migrants and asylum seekers are blocked at the Greece-Macedonia border because of discriminatory border restrictions. Thousands more are stranded in Athens and on Greek islands, in an ever-deepening humanitarian crisis. In a belated but positive move, the European Commission proposed on March 2 an emergency fund of €700 million to help Greece and other countries manage the influx over the next three years.
More than 1 million migrants and asylum seekers reached EU shores in 2015, while more than 130,000 have crossed the Mediterranean so far in 2016. The vast majority have crossed the Aegean Sea from Turkey to Greece. More than 400 women, men, and children have died or been reported missing in the Mediterranean since January 1. The United Nations Office of the High Commissioner for Refugees says that 90 percent of those arriving since the beginning of 2016 are from three of the world's top refugee-producing countries: Syria, Afghanistan, and Iraq.
"The EU should demonstrate global leadership, collective action, and solidarity with refugees," Sunderland said. "Improving capacity in countries like Turkey to provide effective protection to refugees is a laudable long-term goal, but it's no substitute for sharing responsibility for fairly processing and humanely hosting asylum seekers in the midst of a global displacement crisis."