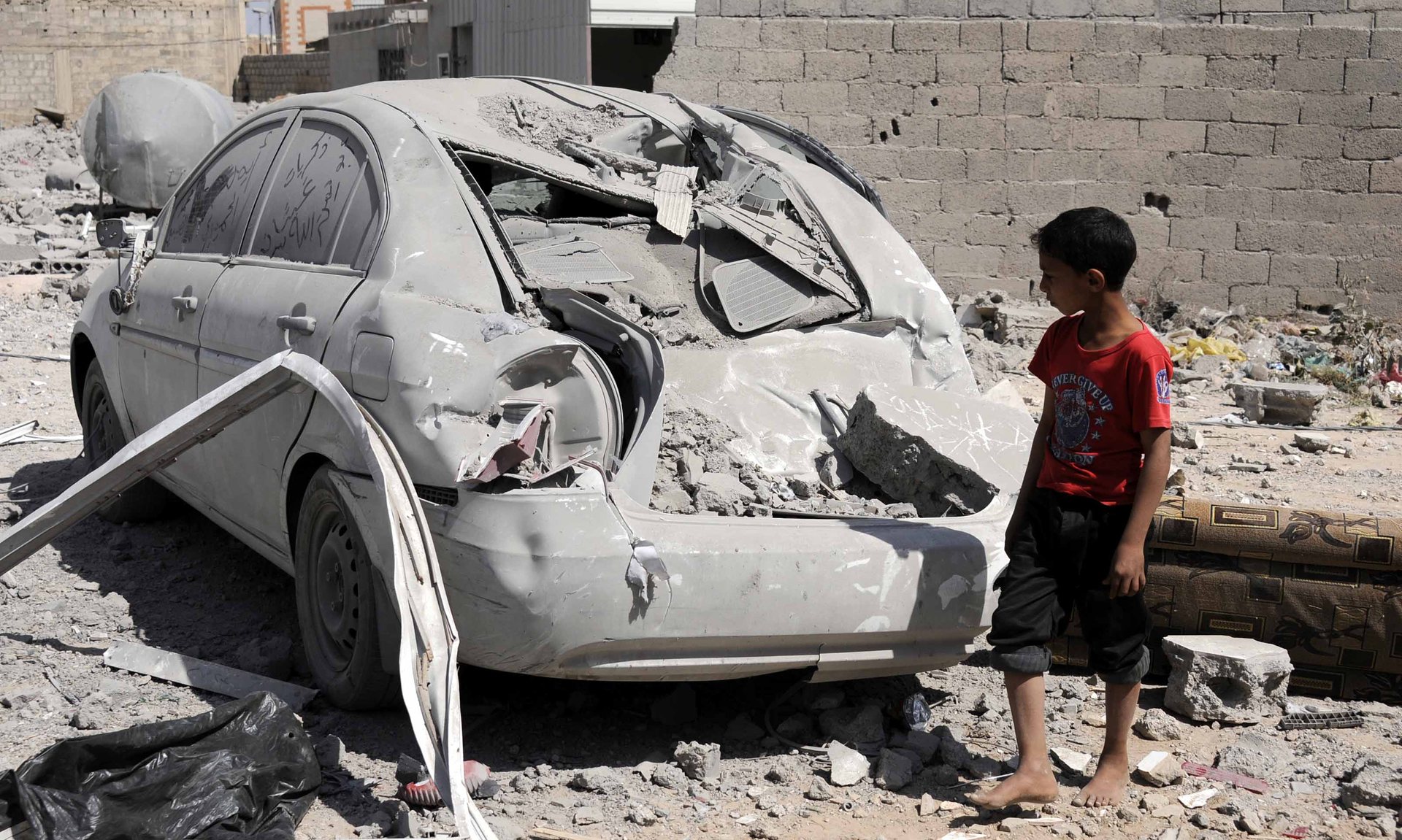 UN report into Saudi-led strikes in Yemen raises questions over UK role
Experts conclude Saudi-led coalition conducted widespread airstrikes against civilian targets in violation of international law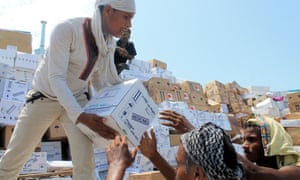 A United Nations panel investigating the Saudi-led bombing campaign in Yemen has uncovered "widespread and systematic" attacks on civilian targets in violation of international humanitarian law, raising questions over UK arms exports to Saudi Arabia and the role of British military advisers.
The final 51-page report by a panel of experts on Yemen, which was sent to the UN security council last week but had not yet been published, has been obtained by the Guardian.
Human rights groups and the Labour leader, Jeremy Corbyn – who described the leaked report as disturbing – called for an immediate inquiry and a suspension of arms sales to Saudi pending its outcome.
David Cameron said he would look at the report but insisted Britain had one of the strictest set of rules governing arms sales almost anywhere in the world, adding that the UK was not directly involved in the Saudi-led airstrikes.
In one of the key findings, the report says: "The panel documented that the coalition had conducted airstrikes targeting civilians and civilian objects, in violation of international humanitarian law, including camps for internally displaced persons and refugees; civilian gatherings, including weddings; civilian vehicles, including buses; civilian residential areas; medical facilities; schools; mosques; markets, factories and food storage warehouses; and other essential civilian infrastructure, such as the airport in Sana'a, the port in Hudaydah and domestic transit routes."
It adds: "The panel documented 119 coalition sorties relating to violations of international humanitarian law."
Saudi Arabia, one of the biggest buyers of UK defence equipment, including planes, began bombing in Yemen in March last year in support of the Yemeni president, Abd-Rabbu Mansour Hadi, who was under threat from Houthi forces aligned with Iran.
According to the Campaign Against the Arms Trade, UK arms sales to Saudi totalled £2.95bn for the first nine months of 2015, and about £7bn since Cameron took office, including a contract for 72 Eurofighter Typhoon jets.
Earlier this month the UK confirmed that British forces have been in the Saudi command and control centre for the strikes on Yemen, but denied that the forces have an operational role.
The panel findings will increase the pressure on Cameron to suspend sales. In a ministerial statement in March 2014, the UK government said explicitly that it "will … not grant a licence if there is a clear risk that the items might be used in the commission of a serious violation of international humanitarian law".
The report says: "Many attacks involved multiple airstrikes on multiple civilian objects. Of the 119 sorties, the panel identified 146 targeted objects. The panel also documented three alleged cases of civilians fleeing residential bombings and being chased and shot at by helicopters."
The report attributes 60% (2,682) of civilian deaths and injuries in Yemen to air-launched explosive weapons.
It says: "The coalition's targeting of civilians through airstrikes, either by bombing residential neighbourhoods or by treating the entire cities of Sa'dah and Maran as military targets, is a grave violation of the principles of distinction, proportionality and precaution. In certain cases, the panel found such violations to have been conducted in a widespread and systematic manner."
Although the report acknowledges that Houthi combatants are positioned in residential areas in violation of international humanitarian law, this "does not suspend the coalition's obligation to respect international humanitarian law when undertaking military objectives.
"Holding perpetrators of violations of international humanitarian law and international human rights law to account is fundamental and necessary for tackling impunity and deterring future violations in Yemen," it says.
One of the panel's main recommendations is the establishment of an investigation into its findings, "with a view to ensuring that those responsible are held accountable".
The panel could not obtain entry to Yemen but used satellite imagery to look at areas before and after bombings. "The imagery revealed extensive damage to residential areas and civilian objects as a result of internal fighting and coalition airstrikes," the report says.
It adds: "Alongside ground-led obstructions to humanitarian distribution, the panel documented 10 coalition airstrikes on transportation routes (both sea and air routes), four road supply routes and five storage facilities for holding food aid (including two vehicles carrying aid and three warehouses and facilities storing food), along with airstrikes on an Oxfam warehouse storing equipment for a water project funded by the European Union in Sana'a. The panel also documented three coalition attacks on local food and agricultural production sites."
Speaking at prime minister's questions in the House of Commons, Corbyn said: "These are very disturbing reports. In the light of this, will the prime minister agree to launch immediately an inquiry and full review into the arms exports licences to Saudi Arabia and suspend those arms sales until that review has been concluded?
Cameron replied: "We have the strictest rules for arms exports of almost any country anywhere in the world. And let me remind him that we are not a member of the Saudi-led coalition, we are not directly involved in the Saudi-led coalition's operations, British personnel are not involved in carrying out strikes.
"I will look at this report as I look at all other reports, but our arms exports are carefully controlled and we are backing the legitimate government of the Yemen not least because terrorist attacks planned in the Yemen would have a direct effect on people in our country. I refuse to run a foreign policy by press release, which is what he wants. I want a foreign policy that is in the interests of the British people."
The parliamentary committee on arms exports controls, which might have been investigating the Yemen bombing, has yet to be established.
David Mepham, the UK director of Human Rights Watch, said: "The findings of the UN report flatly contradict repeated statements made by British ministers about the actions of the Saudi-led coalition in Yemen.
"For almost a year, [foreign secretary] Philip Hammond has made the false and misleading claim that there is no evidence of laws or war violations by the UK's Saudi ally and other members of the coalition."
Amnesty International UK's head of policy and government affairs, Allan Hogarth, said: "Thousands of civilians have already died and it's been utterly dismaying to see Downing Street brushing aside extremely serious concerns about the reckless conduct of Saudi Arabia in this devastating conflict."